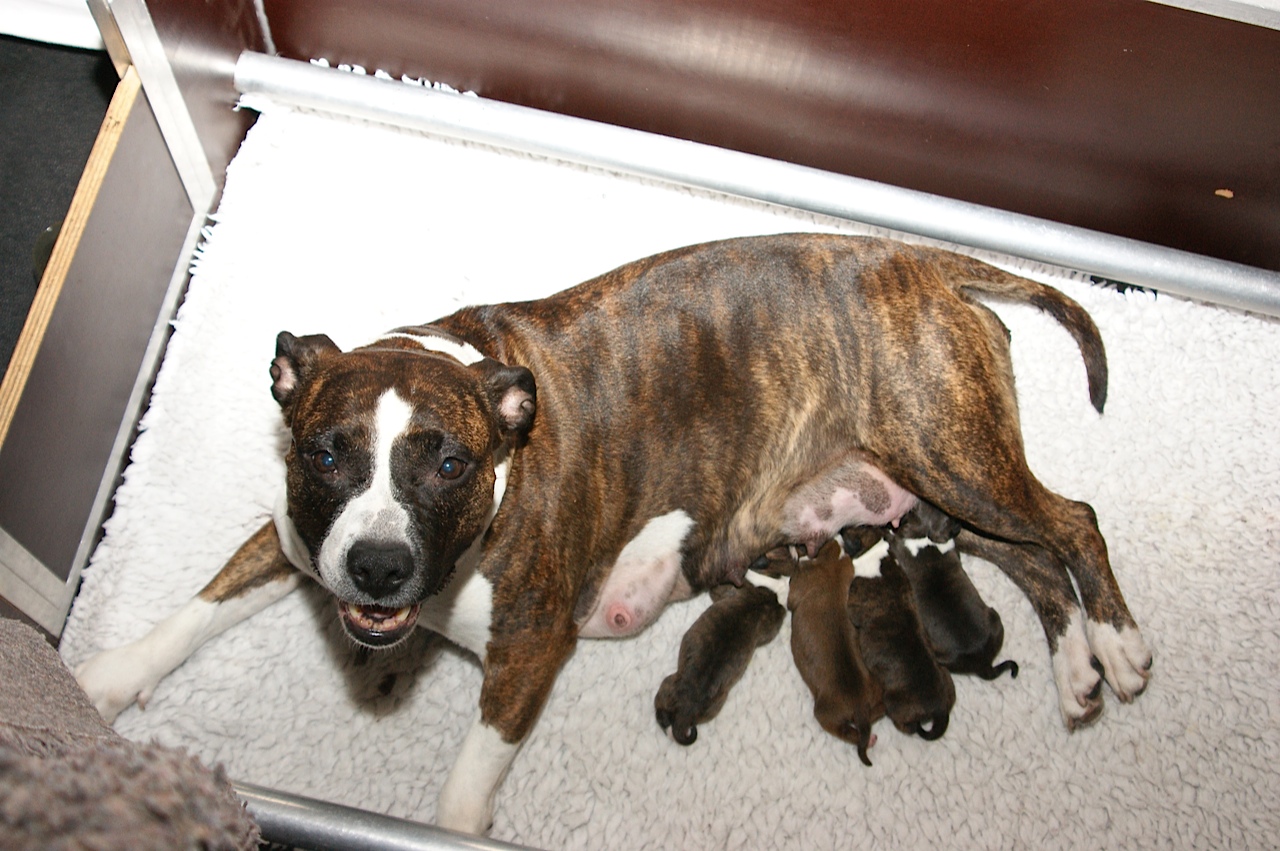 We are pleased to announce the breeding between our bitch "Vega" (Ch. Great Am-staff's Good as Diamond) and "Boy" (Y.CH Carmichael's For Your Eyes Only). The puppies should be here around end of July and we expect very sound puppies, in structure, health and temperament.

"Boy" became a Youth Champion in the Netherlands, Belgium and Germany.
He won also the most important show in the Netherlands ( Amsterdam Winner 2013 ) at an age of just 13 months.
At an age of 19 months, he earned already multiple CAC's and CACIB's in three different countries.
He passed his MAG / TT-test at an age of 18 months old, "Boy" is fully health tested: HD-A, Elbows - 0, he is also OFA Cardiac Clear ( by a cardiologist, through an Echocardiogram ) and OFA Patella Normal.

Vega is a finished champion in 7 countries as also a multiple speciality winner, she won at 8 National speciality's in 6 different countries Best of Breed or Best Opposite Sex!!! She has an amazingly sound temperament and a great personality and "happy go-lucky" attitude that makes her a true joy to be around.Vega is also fully health tested. She has a HD-B hip reading, is OFA Cardiac Clear (by a cardiologist, through an Echocardiogram), her elbows are normal and she is an Ataxia Clear!
She also passed the Dutch Temperament Test successfully. Vega produced together with "Boys" father, 3 champions in her first litter, one of them in our star "Ch. Carmichael's Sex Appeal.