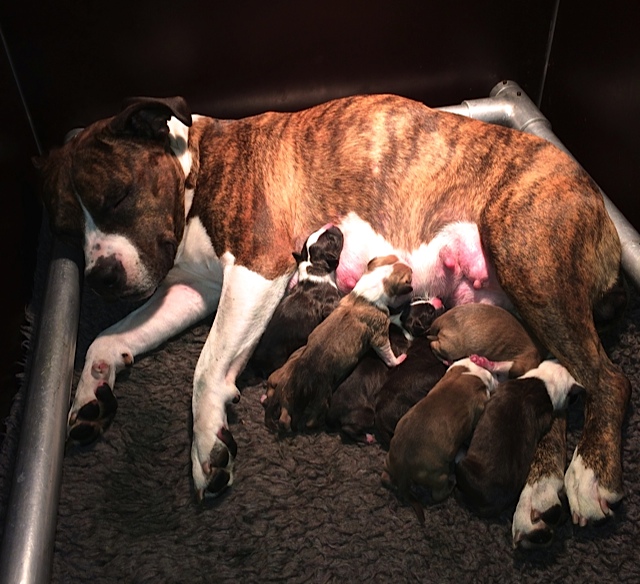 We are happy to announce that "Ch. Carmichael's Sex Appeal" - "Smack" was bred to "Perseus Ruffian Joannidis" - " Bolero" on December 16th.
On January 10th an ultrasound revealed that "Smack" is pregnant!
Puppies are due the first week of February.

Both "Smack" and "Bolero" have been officiely tested for all of the following diseases: heart / hips / elbows / patella / temperament / ataxia.
This is a close line breeding on Champion Pattons Red Rock Skillet.
The sire of this litter is Dutch Youth Champion and he has all his points towards his Dutch title, but is too young to finish the championship.
The dam of this litter, is an finished champion in 6 countries as also Best of Winners of the USA Regional Speciality 2013 and Reserve Winners Bitch at the USA National Speciality , she won in 2012 Best of Breed at the National Belgium Speciality and in 2013 the National Dutch Speciality.
She was the #1 Amstaf from the Netherlands in 2012 & 2013.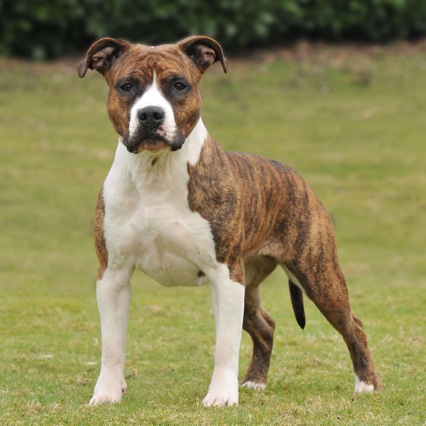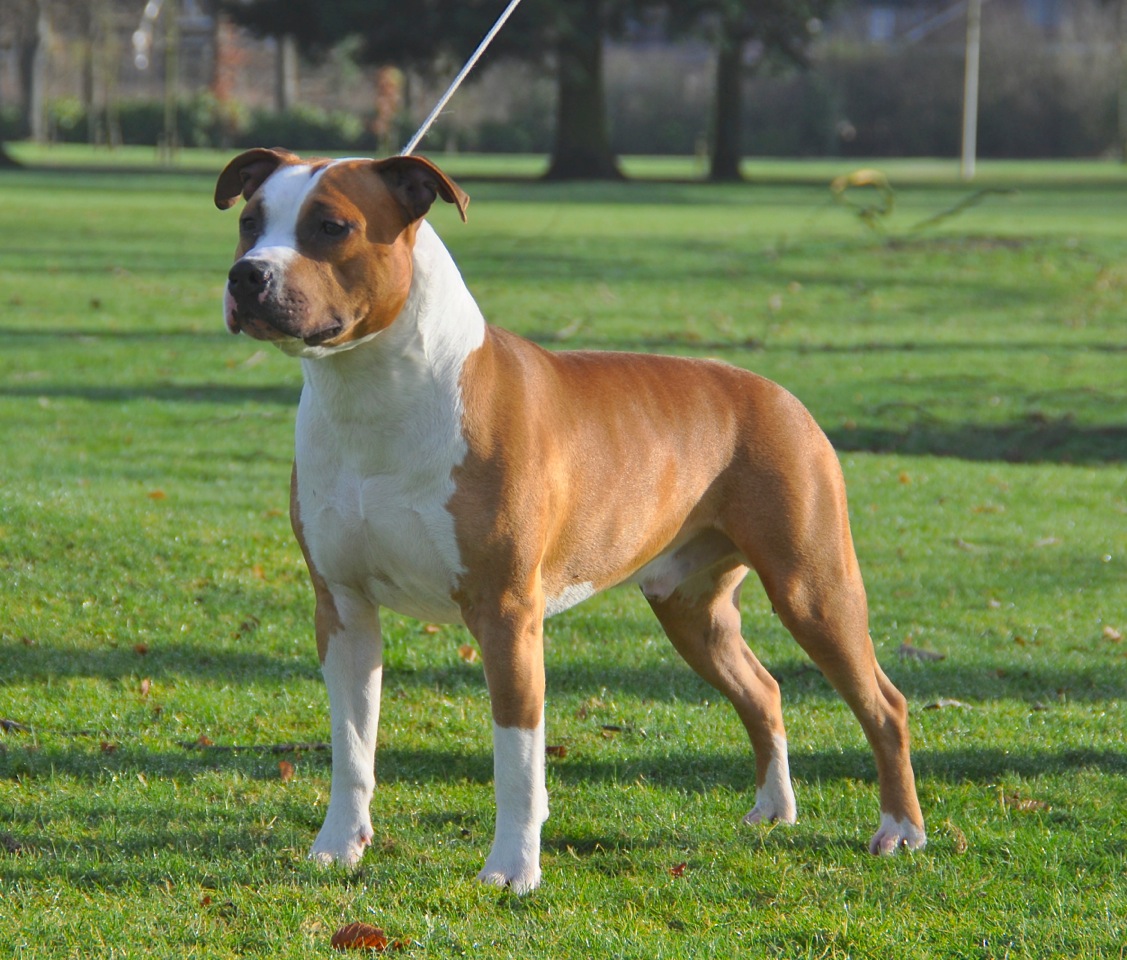 Perseus Ruffian Joannidis