February 8th, 2020
Int. Dogshow Eindhoven, the Netherlands
22 amstafs judged by Mrs. Gregoire.∫ Carmichael's Desert Warrior won best puppy in breed.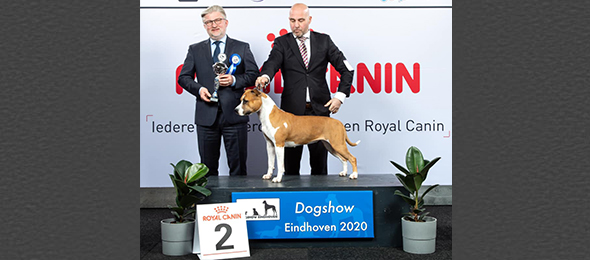 ∫ Ch. Hullabaloo's Can I Have Your Attention won Best of Breed.
In competitive terriergroup she was awarded with another Group 2.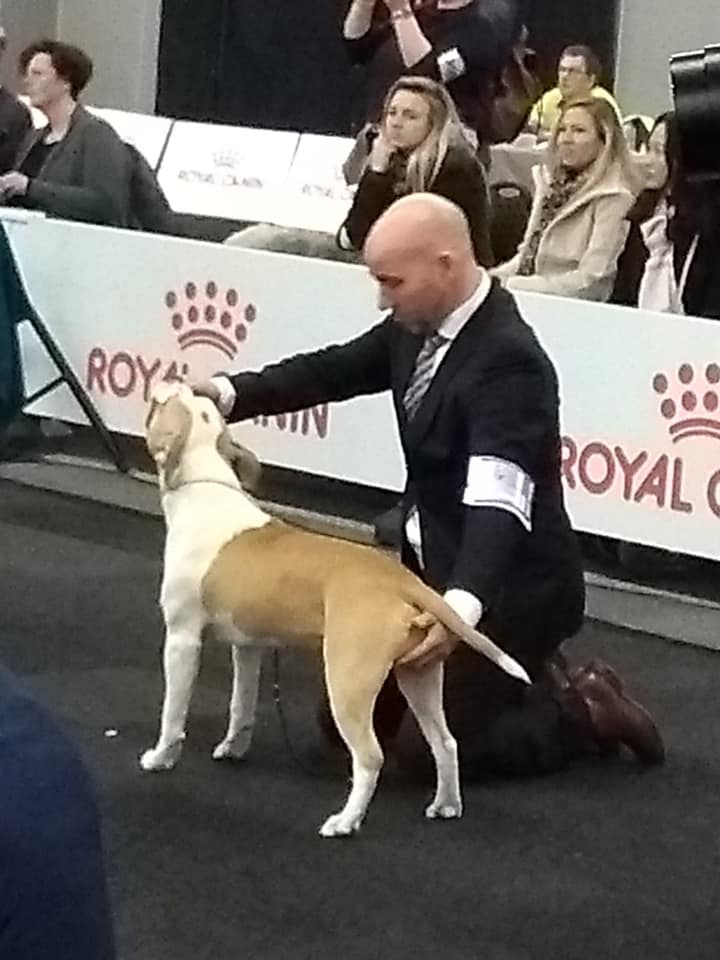 ∫ Carmichael's la Divina became best veteran in breed, handled and co-owned by Nathalie van der Zee.
Breedjudge: Mr. Horst Kliebenstein from Germany.
Groupjudge: Mr. Peter Friedrich Berchtold from Austria.
"Tora" finished the Dutch, Finnish & International title today.
She is also Luxembourgs and Lithuanian Champion.
Bred and co-owned by Tiina Jokela.
"Max" is co-owned by Rene de Visser.