December 21th, 2019
Christmas Winner Show, Netherlands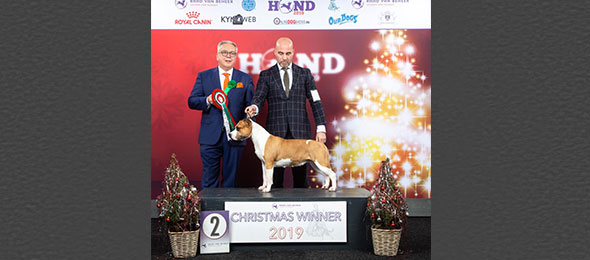 That life is not always easy was something that became abundantly clear to me this week. I had to make the tough decision to either go to the funeral of one of my mentors or show my dogs at the biggest Dog show of the Netherlands, Spot's "goodbye" show. It was a decision I didn't take lightly and Victor was never far from my mind today.
∫ Carmichael's Hector Camacho went Best puppy in breed at age of 6 months.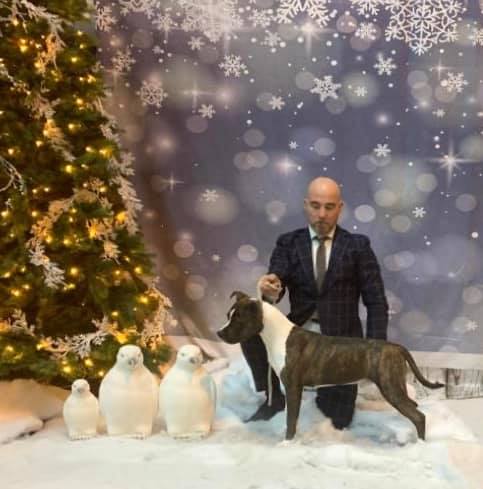 ∫ Carmichael's Bite the Bullit won Best Junior in Breed, handled by his co-owner John Spronck.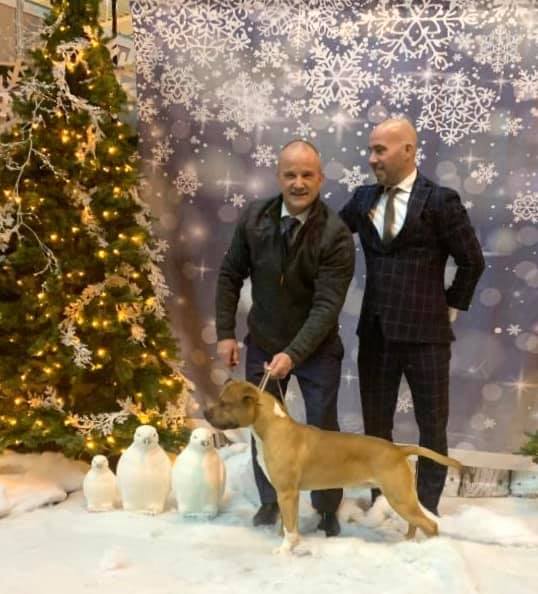 ∫ Ducipal T-Bone of Carmichaels won Reserve Best Male, handled by Sabrina Hoks.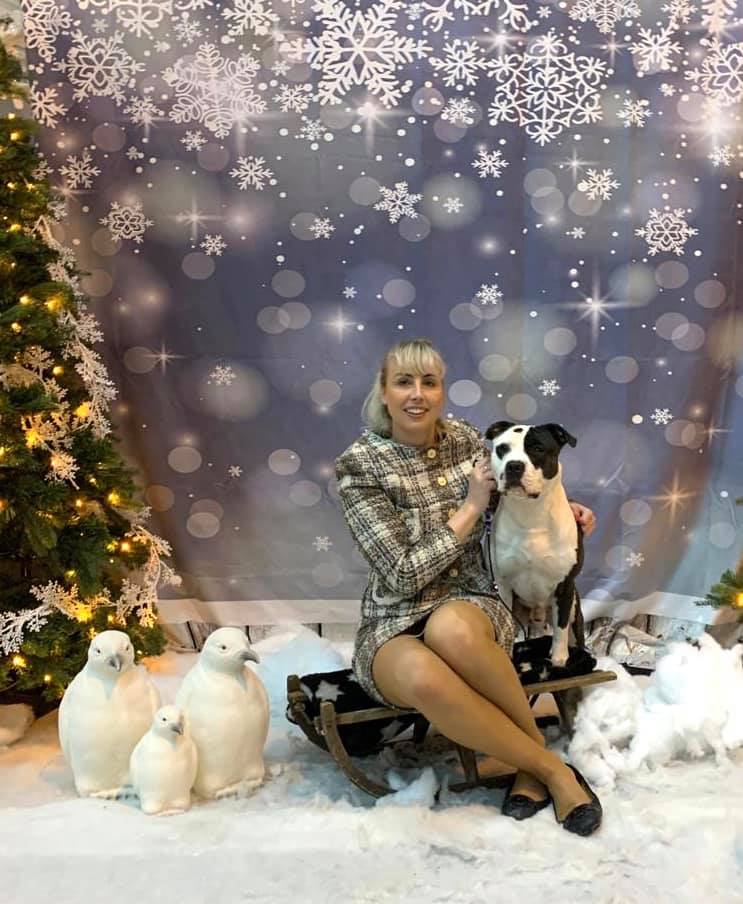 ∫ Ch. Carmichael's Liar Liar Pants on Fire won Best of Breed and 2e in a very competitive terriergroup!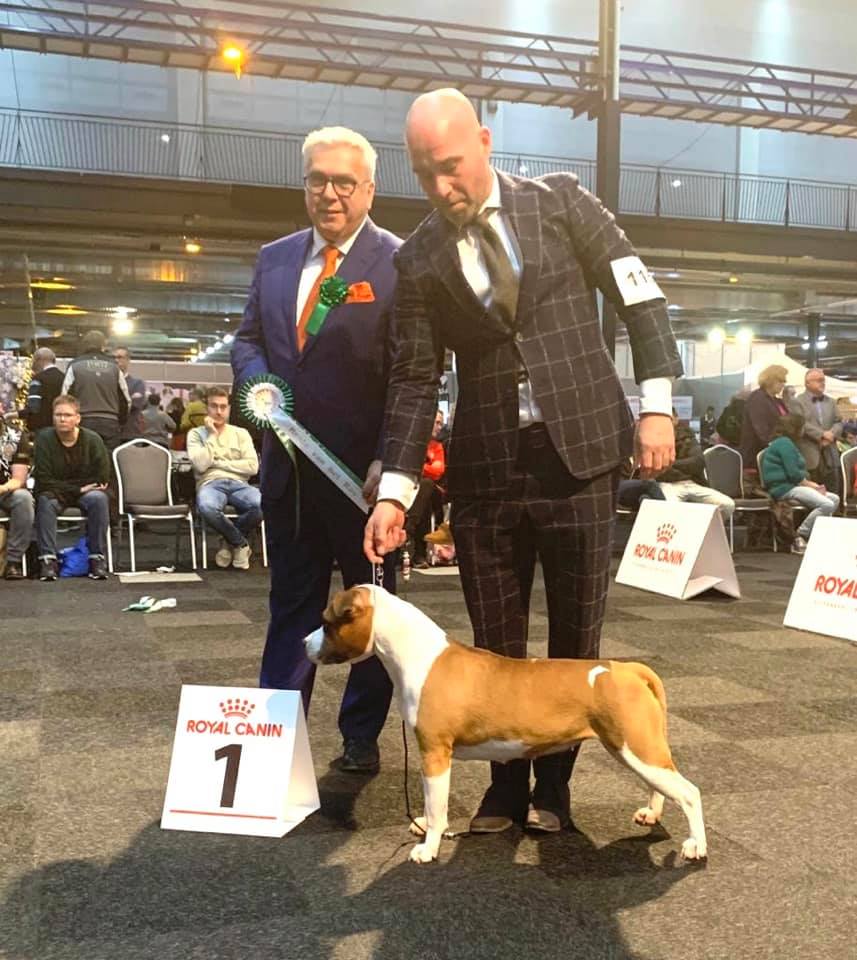 Breed and groupjudge was terrierspecialist Mr. Torsten Himmrich.
"Spot" was shown this year only 4 times. At the other three shows she went:
* Reserve BIS at Top Dog of the Year Show Netherlands
* Reserve BIS at Int. Dogshow Eindhoven
* Best in Show Dutch National Amstaf Speciality.