11 December 2004
---
International Show in Belgium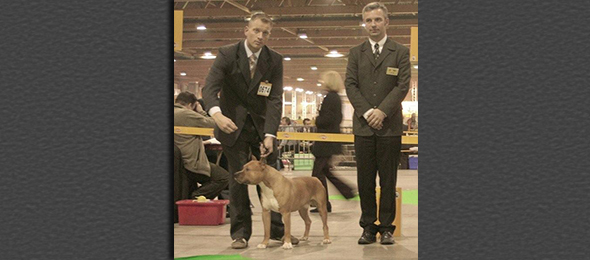 At the important dog show of Belgium last Saturday, we did have a fantastic day. Ch. Truans Nut-cracker went to BOS and won the title Belgium Winner 2004, he got 2 x CAC and 1 x CACIB with this big win. He is now on the way to his Belgium title, he need to win one time more for finish the title in that country.
Nut was handled by Mr. Ben Regeer from Slamdunk kennel, thx again Ben!
This was also the first show for Dazzle, she was just 6 months old and compete in the class 6-9 months, she got the 4e place out 7 puppies, but next week she will try to improve this result.
I also handled Carly from the Southern Stables at this show for the family van Eck, she got the 2e place out 16 open bitches!
---